WireStyle in detail
- Who we are and how we make string art pictures with our self-developed robots -
Who is behind WireStyle?
My name is André and I am the founder and CEO of WireStyle. We now work with six people in a startup in Karlsruhe - there we produce the images with our self-constructed robots. Before that I studied physics in Karlsruhe and learned a lot about mechanics and electronics.
How did WireStyle come about?
In 2018 we came across artworks with threads and were intrigued! Most of the thread pictures you see on the internet are handmade by artists and are therefore extremely expensive and have very long delivery times. In addition, one does not know beforehand what the result will look like later.
We therefore asked ourselves how such a work of art could be produced even better and faster with the help of robots. This is how the first prototype of the WireStyle nail and thread robot was born.
How did you become famous?
In the beginning, it was mainly our customers who did word-of-mouth propaganda, ie most of the pictures were ordered by people who had seen our thread pictures on the walls of friends' houses. In April 2022 we also appeared in the TV show "Die Höhle der Löwen", which is the German version of the show "Shark Tank". We were also in the inventor show "Einfach Genial" on MDR. You can also see the video on this page.
What makes a thread picture so special?
Conventional images are printed in color. In a thread picture, there is only one long thread involved! Funnily enough, all viewers who see a thread picture for the first time stop in front of it and look for the beginning of the thread or the printer ink hidden behind the thread. "How's that going? Where did you get that?" then you hear it often. Which is completely understandable - by hand, for example, details such as faces could hardly be depicted with a thread as accurately as we do.
How are these images made?
Complex computer algorithms that we developed specifically for WireStyle are used to determine the exact path of the thread. Thus, the desired image is better represented by a thread than it could ever be implemented by hand. In dark areas, the black thread is often misplaced and the nail positions are calculated individually for each image so that contrasting edges are optimally displayed.
We also developed the necessary robots ourselves, since you can't buy something ready-made anywhere. The robots are now in our small production hall in Karlsruhe, from where we also send the pictures directly.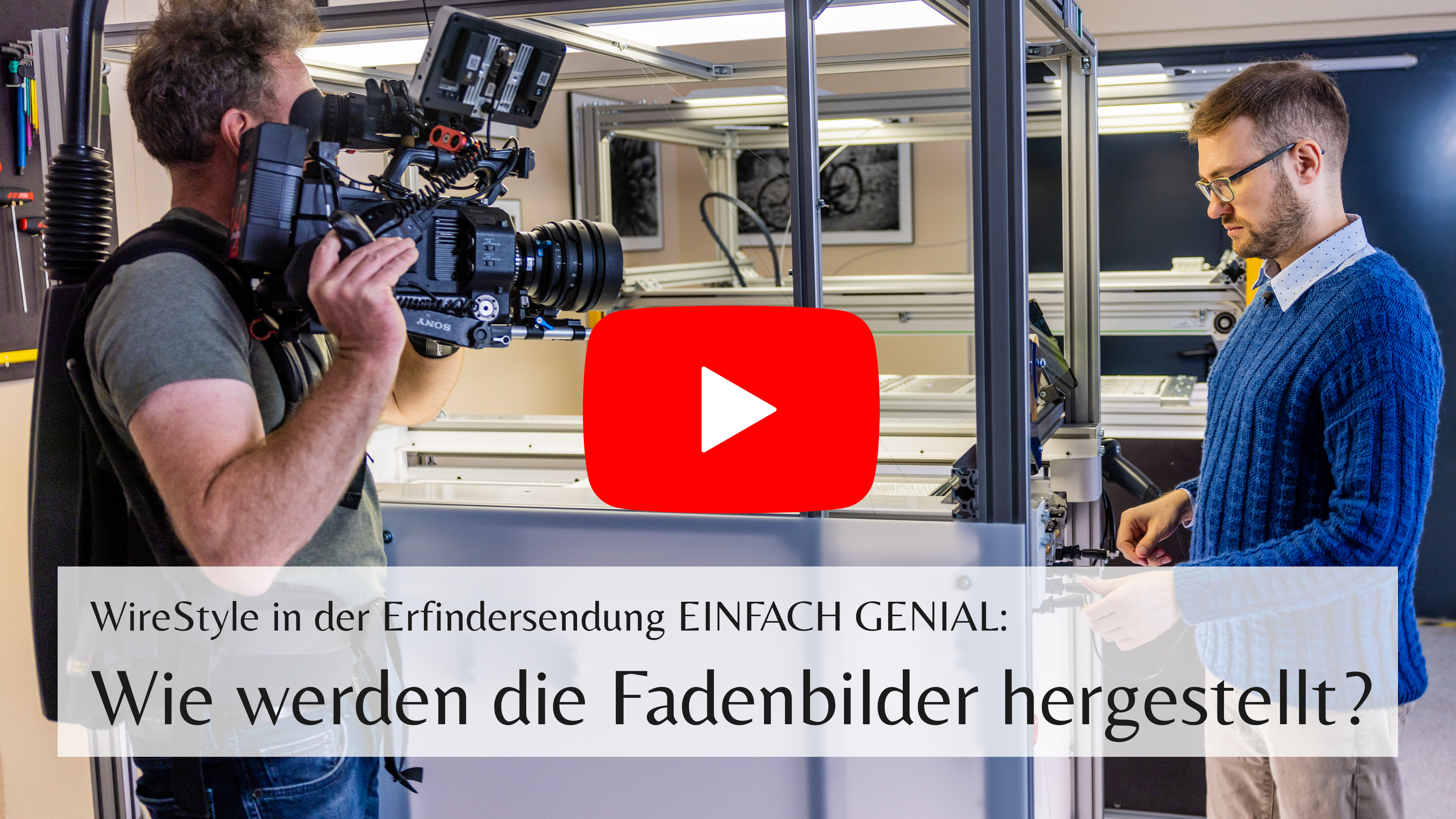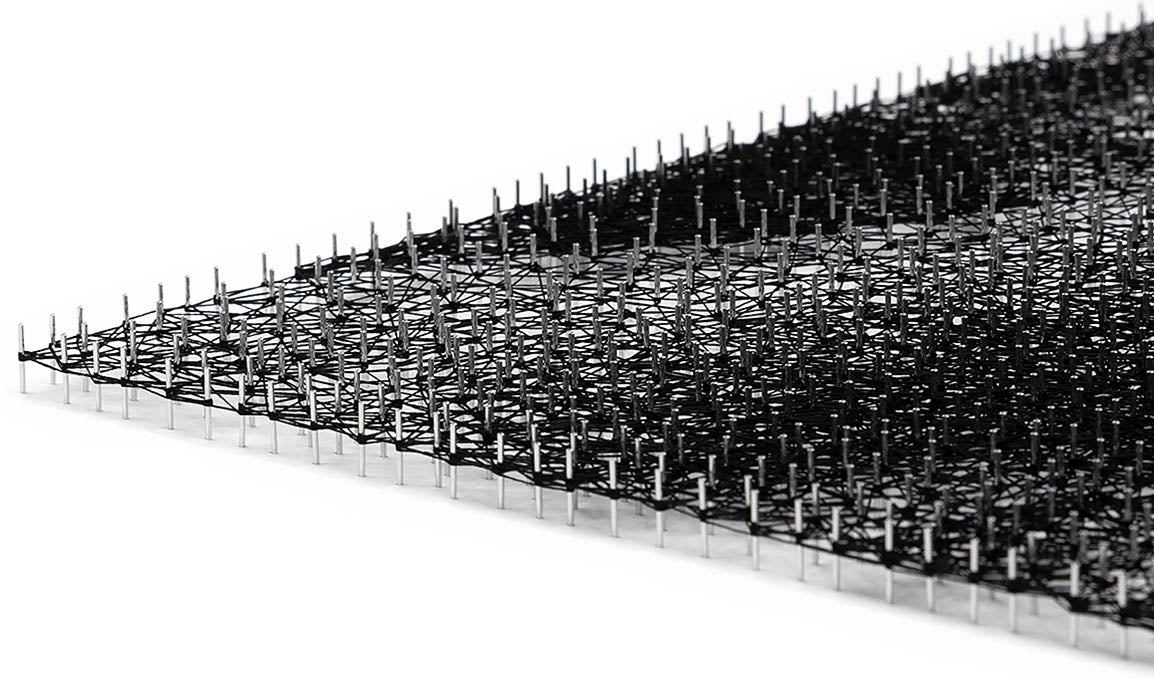 How many nails and how many meters of thread are there in a picture?
We note the exact thread length and the number of nails on the back of each thread picture. This varies with each image as it depends on the brightness and detail of the subject. For a panorama, for example, there are about 12,000 nails and a little over 2000 m of thread.
Can you also order your own motifs?
Yes, of course that is also possible. The configurator on our website can even show a direct preview of what the thread image will look like later.
Create your own image